Building a business is like building a house — there is nothing more important than a solid foundation. Before pursuing funding or forging ahead in developing your product, it's important to check in, reassess, and make sure you can answer these 5 core questions about your business.
1. What is Your Business Idea?
Your business idea should solve a problem. You'll need to determine that the problem is real and that it's something people or companies would pay to solve or avoid. If you have a concrete business idea, your priority should be to test your idea before committing to it. This involves finding your target customer and doing market research to understand potential competition.
Interested in learning if your idea is "disruptive"? Take a look at our blog, How to Know if a Startup is Really "Disruptive"

2. Who is Your Target Customer?
First things first: it's not possible to run a business without a customer. Ask yourself, who is your solution for? Are you selling to a consumer? If so, try to clearly envision key characteristics about the target consumer for your product or service:
Where they live
What age range they fall under
Their job and income
Priorities — what does your customer care about?
Lastly, and most importantly: do they truly have a need for your business?
You should do the same exercise even if your business sells to other businesses — be sure you have an idea of the following for your target customers:
Industry
Business size
Business location
The clearer the picture you can paint of your target customer, the better. You can answer these questions by talking to people and companies who fit your target market. You can also use existing surveys and industry reports. It's especially important to validate your target market before approaching investors, because you'll have an easier time convincing other people to believe in your idea if you can show them that your customer exists.

3. Who is Your Competition?
A key step to launching your business is analyzing your competition. It's important to thoroughly understand the existing solutions to the problem
you're solving so that you can understand what sets you apart. When researching competitors, it's important to look out for:
Costs — How much does it cost to use competitors' products or services?
Scale – Do competitors only cater to big businesses or smaller organizations? How many customers do they have?
Accessibility — How easy is it to buy and use competitors' options?
Features — What services or products do competitors offer? What are some unique or common features?
Be sure to look at both emerging competitors and established competitors in your industry. If you can, try out their products and services yourself to see if there are any major easily identifiable issues in what's already available to potential customers.
4. Who Should be on Your Team?
While it's important to analyze the strengths and weaknesses of your competitors, you should also do the same for yourself. What are your areas of expertise? Be sure to include everything, whether it's deep industry knowledge or attention to detail. Once you have a list of your strengths, begin to keep a list of skills you don't have, but would need to launch your business. Whether it's coding experience or the ability to sell a story, be honest in your assessment of what you need.
With this list in mind you can start to evaluate what key qualities and skills you'll need in a co-founder or in your first team hires.
Take a look at our previous blogs for ideas of who you'll need on your startup dream team and where you can begin to find quality talent.
5. How Could You Generate Revenue?
Any investor; from large venture capital firms to every-day retail investors on a platform like Netcapital.com, will want to know how your business makes
money. Whether your company generates revenue through advertising, sales, subscriptions, or something else, make sure you're able to explain your business model succinctly, perhaps giving examples of other businesses where possible.

If you're still in the early stages of figuring out what services or products your business provides, then you may not know how your business will generate revenue. Instead, the most important thing is to iron out your business idea, test, test, test and validate your idea. A business model will follow.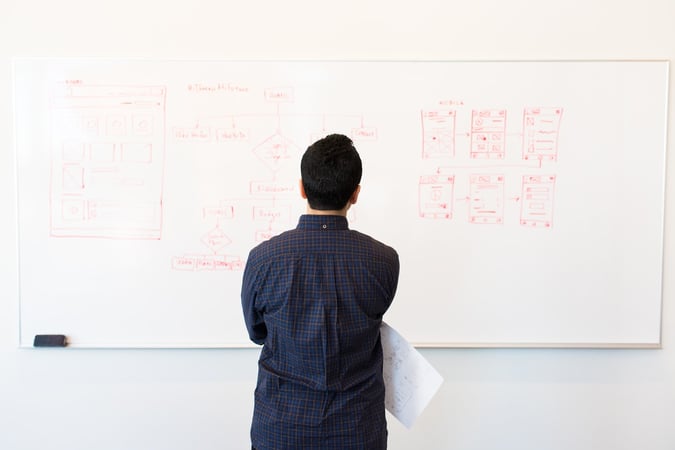 We will be taking an in-depth look at different types of business models in upcoming blogs so be sure to follow below for updates!
The key to starting your business is to start somewhere. Whether you're at the infamous pen and napkin idea stage or ready to start pitching to investors, you're on your way. Building a business isn't easy or straightforward, but you're not alone. Consider finding a co-founder or tapping a strategic partner like Netcapital Advisors to support you and your venture.