As an entrepreneur, you have to make one of your most important business decisions upfront, right at the beginning of your journey. Before you start working on the product, pitching investors, or finding customers, you have to decide whether or not you need a co-founder. In this installment of our Entrepreneurship 101 blog series, we'll be tackling the question many founders ask themselves: do I need a co-founder?
Follow ValueSetters on Twitter, LinkedIn, Facebook, Instagram and YouTube
The Benefits of Multiple founders
As the saying goes, two heads are better than one. When it comes to running a business, there are many ways having a co-founder can be helpful: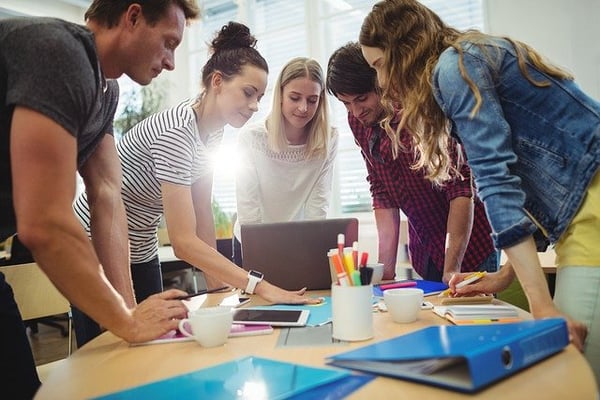 You can divide the work
Starting a company is a lot of work. It takes an incredible amount of time and energy, and having a co-founder to help shoulder that burden can make a world of difference. Solo founders have to wear every hat, while working in a team allows you to delegate and have separate business roles.
Founding pairs or teams work best when each founder brings a different skill set to the table. By having a partner who has skills that you don't, you can tailor your responsibilities to your backgrounds and better divide the work. So if you're more of a sales person than a software developer, having a partner who can code while you work on customer acquisition can be invaluable. Having a co-founder is like having someone spot you — you can play to each other's strengths and cover for weaknesses.
You can collaborate on decision making
In the early stages of a business, every day brings new decisions and choices to make. A co-founder is someone who knows all the same details that you do and is as passionate about your startup as you, making them the perfect sounding board. They're also the only other person who understands exactly what you're going through, which is meaningful.
Even if you could do all the work yourself, you need colleagues to brainstorm with, to talk you out of stupid decisions, and to cheer you up when things go wrong. The last one might be the most important. The low points in a startup are so low that few could bear them alone. When you have multiple founders, esprit de corps binds them together in a way that seems to violate conservation laws. Each thinks "I can't let my friends down." This is one of the most powerful forces in human nature, and it's missing when there's just one founder. — Paul Graham, co-founder of Y-Combinator, "The 18 Mistakes that Kill Startups"
You can raise funds and scale more easily
Another major benefit of being in a founding team is that it makes fundraising a lot easier.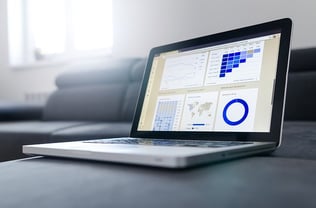 While one of you can hold down the fort, the other one can be making the rounds and pitching investors. Meanwhile, solo founders generally have the unenviable task of trying to fundraise while running a business. Anecdotal evidence also suggests that investors are more open to investing in founding teams than individual entrepreneurs, according to TechCrunch
Solo founders also take 3.6 times longer to scale than startup teams of two or more, according to Foundr. In other words, if your goal is to be a fast-scaling, high growth startup, having a co-founder is in your best interest.
ValueSetters helps companies at all stages raise capital. Learn more here.
A Case Study in Co-Founders: Unsize
ValueSetters spoke to Katie Wilhoit, former co-founder of Unsize, about her entrepreneurial journey and her experience with her founding partner, Shuya Gong. Unsize was a fashion-technology startup that helped people find what fits online, with the goal of working with fashion companies to make sizing more inclusive. Unsize was developed through Northeastern University's Mosaic startup ecosystem and Harvard's Innovation Labs, and the co-founders later participated in Masschallenge. The company was acquired in 2019.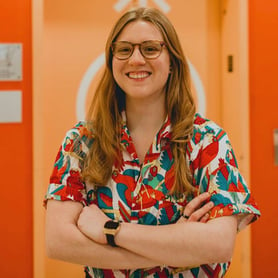 "I went through a startup competition at Northeastern [University] called Husky Startup Challenge and ended up winning a grant. I did it to learn more about business and then decided there was real potential, and so I asked one of my best friends, Shuya Gong, who was at Harvard. I [had] worked with her at IDEO, a design consultancy, and I asked her, 'Hey, do you want to work on this with me?'. She has a complementary background in mechanical engineering as well as software. So, for me it was more wanting to collaborate with someone I loved collaborating with, but also knowing that … I had strengths and she had strengths and bringing them together would make the business even stronger," Wilhoit says of how she found her co-founder, Shuya Gong.
Wilhoit also shared one creative way that she and Gong communicated as co-founders: "Shuya and I had this lab notebook, and we would write each other these journal entries. And in the moment, it was really great for our own personal reflections, knowing where each other was at, but looking back it's something that I refer to and look at just to see like, 'Oh, that's what happened,' 'That's how I learned from that', 'Oh my, I can't believe we did that!'"
On the question of whether or not entrepreneurs need co-founders, Wilhoit says, "It depends ... For Unsize, wanting to build a software company where I was more of a business person, I knew that having advisors or someone on the team who had more of a technical background was really needed. … Being an entrepreneur, there's always obstacles in your way and having someone to kind of have the same experience, who you can reflect with and grow with is something that I'm really grateful for."
What to Watch Out for
Since one co-founder helps when launching a company, having two co-founders would make it even easier, right? It depends.
Research shows that successful companies have, on average, two founders, according to TechCrunch. While three co-founders may still work, any more may be pushing it. Keep in mind that the more co-founders you have, the longer your decision making process will be. In the event of a major problem or opportunity, you don't want to be slowed down by a lengthy approval chain. Also, more co-founders means balancing more viewpoints and more schedules. When you're just starting out, a smaller, leaner team can be more effective.
You should also make sure that you're choosing a co-founder for the right reasons. Although working with friends may be fun at first, remember that starting a business is also a financial commitment. You should work with someone who you work well with, trust, and can openly communicate with.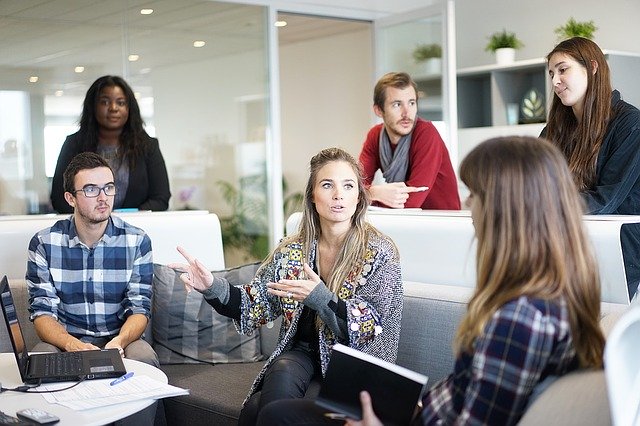 Do I Need a Co-founder?
Being a solo entrepreneur may be enticing: you get to call the shots and you don't have to risk a good friendship or work relationship going bad. However, having a partner on the long, oftentimes difficult journey of being an entrepreneur can make it just that much easier to keep trudging on. Not to mention, co-founders can be helpful when it comes to scaling and funding your business. The answer to this question is ultimately up to you, but whatever you choose to do, be strategic and thoughtful and try to keep in mind what would be best for your business.
To receive future updates about our Entrepreneurship 101 blog series, sign up below!