The United States is home to 40% of the world's "unicorns", startups that are valued at over a billion dollars. Many of these companies are located in either the Bay Area and New York. However, there are entrepreneurs with big ideas all over the country, outside of these coastal hubs and off the beaten path of Sand Hill Road. Today, ValueSetters takes a look at how one community built their own startup ecosystem and how you can do the same — right in your own backyard.
Interested in learning more about startups and entrepreneurship? Follow ValueSetters on social media: Twitter, LinkedIn, Facebook, Instagram and YouTube
Startup Ecosystems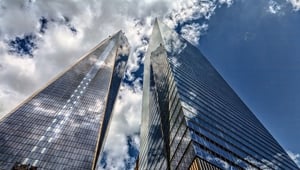 Startup ecosystems provide founders and their early-stage startups with community, resources, and access to funding. An ecosystem can include venture capital firms, innovation hubs, incubators, maker spaces, co-working spaces meant for startups, foundries — the list goes on. The two biggest and top-ranked startup ecosystems in the world are Silicon Valley and New York City, according to Startup Genome, with Boston and Los Angeles coming in at number five and six respectively.
Creating a Startup Ecosystem Outside of the Coastal Hubs
Innovation Portal is an emerging startup hub in Mobile, Alabama providing resources and community to entrepreneurs in south Alabama and the central Gulf Coast region. ValueSetters interviewed Michelle Parvinrouh, Executive Director of Innovation Portal and Hayley Van Antwerp, Innovation Portal Board Member about the process of creating a hub.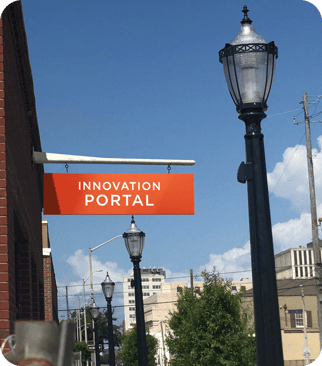 Photo Credit: Innovation Portal website
"What this started as, was that we knew that there was a gap in our economy. There were really no startups, there was no startup culture, and to remedy that we started out as a research project. … What we found in our research was that we needed a hub. This is a very tangible market, they like to see things, they love physical assets, and so we knew having a structure would be very important for us as we did our work to grow a startup ecosystem.
So we applied for federal funding to build a hub, a building, a facility … We were successful with the grant because we had partners from the city, the county, the chamber [of commerce], the university — we were all in lockstep supporting each other and making this happen together," Van Antwerp says of how Innovation Portal came to be.
"One key thread that was important for us in getting started and creating a startup culture was creating a culture of excellence. And when you're not a hub city, or when you're not from the Northeast or California, our startups just have to be better if they're going to compete for funding against all of these [startups] that have, just by association, resources and that might be more sophisticated just by being around other startups. So we've really put our entrepreneurs through the paces. Those that were determined to make it, we pushed them really hard," Van Antwerp says.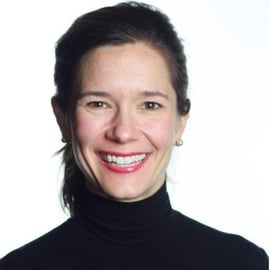 Hayley Van Antwerp, Member of the Innovation Portal Board of Directors
Does Location Matter?
"[Location] matters less than it did when we started four years ago. But it still does matter. There's a bonus in proximity. Like if you're in close proximity to someone it's just easy. It's easy to say, 'Oh tomorrow, why don't you just pop over to my office, pop down the road,' if you're a founder or just happen to come across someone. So there will always be that proximity disadvantage, but being in a market that's outside of the hubs also has other advantages for entrepreneurs," Van Antwerp says of the importance of location.
Benefits
Parvinrouh explained the advantages of being outside of a large startup ecosystem: "For somebody trying to raise equity-based financing it can be really hard when you're drowning in a sea of other founders. Here it's a little easier to stand out, and it's easier to be seen … Also, every dollar you raise is going to go further here than somewhere like San Francisco or Silicon Valley just because the cost of living is so much less expensive.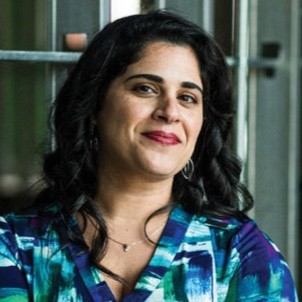 Michelle Parvinrouh, Executive Director of Innovation Portal
It's a lot easier to help and to gather here, especially since the ecosystem is so tight-knit. It also creates this "no wrong door" philosophy … there's this notion that wherever you start, we can get you to the right place when you need it. And I think that is unique to a community like ours which is smaller or just starting out."
Creating Your Own Ecosystem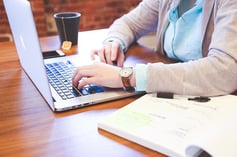 If you're a founder outside of the entrepreneurial hotspots of America, don't worry. There are still a lot of resources available to you. First, try looking for an innovation hub like Innovation Portal near you. Plenty of cities are trying to foster home-grown talent. It's also possible to build an online ecosystem of your own to supplement the resources you find in your area.
Funding
Raising capital is a concern for all founders, no matter where they're located.
Venture capital (VC) firms outside of the coastal areas may be few and far between but they do exist. To find potential investors in your area, try Crunchbase, or Pitchbook. Additionally, try to follow venture capital firms on social media, especially LinkedIn. The world of venture capital is small, and one firm's page may lead you to another, which will lead you to another, and so on. Being aware of what companies a firm is funding or any events they're hosting is good knowledge to have.
Outside of VC funding, equity crowdfunding is also a viable remote option to raise capital, no matter what your location is. Online funding portals such as Netcapital, allow you to reach everyday retail investors nationwide, as well as providing a way for people you know locally to get involved in your business. Last year, there were online Regulation Crowdfunding raises in 42 states, as well as Washington DC and Puerto Rico. And since it was introduced in 2016, companies with successful online Regulation Crowdfunding raises have pumped almost $1 billion into local economies, according to Crowdfund Insider.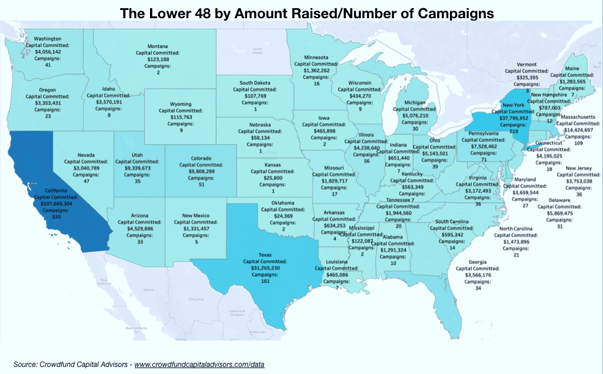 Interested in learning more about equity crowdfunding? Download our eBook, Guide to Equity Crowdfunding
Accelerators and Incubators:
Accelerators are an easy way to secure dedicated time and support for your business idea. Look for accelerators in your area, or in major cities near you. Several well-known accelerators like Techstars have off-shoots in cities outside of New York and the Bay Area. If you're unable to find one in a nearby metro area, try looking for an online accelerator program like Newchip. Many universities also have innovation spaces and programs that may be accessible to non-students.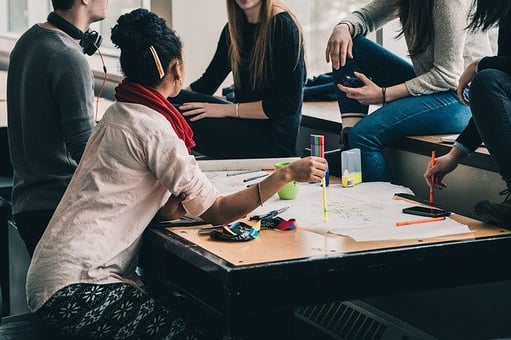 Location is what you make of it — tapping into the resources online and around you can make your home base work for you. It may be helpful to keep Innovation Portal's philosophy in mind: there's no wrong door. So keep on knocking!