Crowdfunding vs. Equity Crowdfunding: What's the Difference?
Although "crowdfunding" and "equity crowdfunding" are sometimes used interchangeably, there are big differences between the two types of fundraising. As an investor or entrepreneur, you may be wondering which one is a better fit for you. We've outlined the key characteristics of both fundraising methods and included a downloadable infographic to help you choose how to raise (or invest) your money.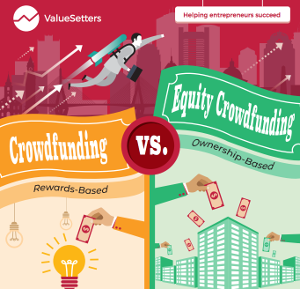 Interested in sharing or saving our infographic? It's available for download below!
Crowdfunding:
What is Crowdfunding?
Crowdfunding is when investors make donations in exchange for a reward, which is usually a product or form of acknowledgement. In other words, think of crowdfunding as a rewards-based method of fundraising. Crowdfunding platforms such as Kickstarter are typically used to fund creative projects or pre-sell products that are in development.
For Investors:
When you invest in a company on a crowdfunding site, there's no ownership of the company or long-term relationship. Instead, you'll receive whatever product, acknowledgement, or merchandise the fundraiser may be offering in exchange for capital. This mode of investment is great for projects you're passionate about but don't necessarily want to be tethered to for an extended amount of time. However, if the project takes off later, you won't receive any benefits down the line.
For Entrepreneurs:
This method of fundraising provides people the opportunity to support you in a potentially more hands-off, short-term capacity. However, keep in mind that crowdfunding works best when you have something tangible to offer an investor in exchange for capital. Additionally, whatever reward you're offering will need to serve as an incentive for a potential investor.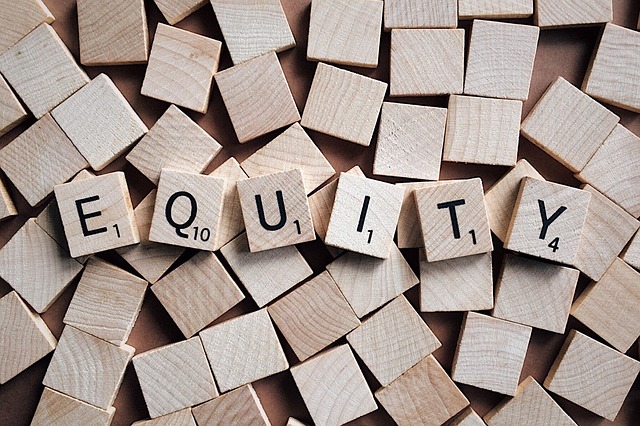 Want to learn more about equity crowdfunding? Join our mailing list below for more information!
Equity Crowdfunding:
What is Equity Crowdfunding?
Unlike crowdfunding, which is rewards-based, equity crowdfunding is ownership-based. Equity crowdfunding platforms such as ValueSetters' partner Netcapital are used to raise larger amounts of money to finance a company's operational growth. Companies who raise funds via equity crowdfunding are typically innovators who want to disrupt an industry.
For Investors:
Prior to 2016, the opportunity to invest in startups was limited to accredited investors, or high-net-worth individuals. Now, due to a provision in the 2012 JOBS (Jumpstart Our Businesses and Startups) Act, anyone can take on the role of an angel investor. The greater public, via equity crowdfunding platforms, can now invest in up-and-coming private companies. When you invest in a startup through equity crowdfunding, you become a stakeholder and own shares of the company. As an equity owner, you can expect to be updated about any offering-related progress and important news.
Additionally, for traditional angel investors, institutional investors, and VCs (venture capital firms), equity crowdfunding presents a unique opportunity. Each platform provides a built-in vetting process and access to startups that might have otherwise been under the radar.
For Entrepreneurs:
Whether you're just starting out, or you're in the later stages of fundraising, equity crowdfunding allows you to raise capital from the people in your community. You're providing them with a way to invest in your product or service by owning a part of your company. Equity crowdfunding enables your existing supporters, family, and friends to come with you on your entrepreneurial journey - from the ideation stage all the way through your exit.
Want more in-depth information on equity crowdfunding? Download ValueSetters' free eBook Guide to Equity Crowdfunding