Salesforce's research shows that the way you treat your customers matters: in the U.S alone, $62 billion is lost each year due to poor customer service. Now, companies are facing the challenge of ensuring that their customers feel supported and cared for through their screens. In this week's blog we discuss how one company, Talla, has created an innovative, AI-powered tool to solve this problem and how you can invest in them today.
Interested in more information?
The Rising Importance of a Superior Online Customer Experience
Customer experience can be make or break for consumers: 90% of Americans use customer service as a deciding factor in whether or not to do business with a company, according to American Express. It's also a reason why existing customers might cut ties with a business, with almost 50% of Americans switching companies last year due to poor customer service, New Voice Media reports.
At the same time, customer service needs to evolve quickly to respond to a growing consumer base of Millennials and Gen Zers who aren't satisfied with current offerings. In fact, nearly 75% of consumers ages 16-24 believe that a quick response from customer support reps improves their experience (Comm 100).
One potential solution? AI-powered automated customer support.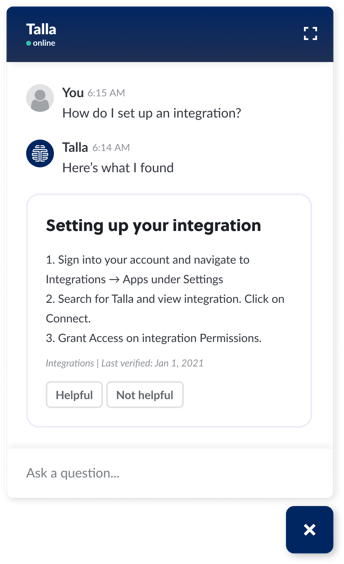 How Talla is Innovating Customer Service
Talla is providing enterprises with an innovative customer support solution that uses cognitive robotic process automation to answer 90% of support questions at first contact.
Talla's product plucks information from wherever it's located and seamlessly answers questions via a smartchat for customers and internal reps. Talla also learns over time, telling reps where their knowledge gaps are, and helping them fill in the blanks.
Through automating support inquiry answers, the product improves customer satisfaction by reducing resolution times. Talla's software also builds machine learning models that perform common tasks and answer questions, allowing for optimal customer service performance.
Interested in more information? Join Talla for an upcoming webinar or View their Investment Opportunity
The Power of RPA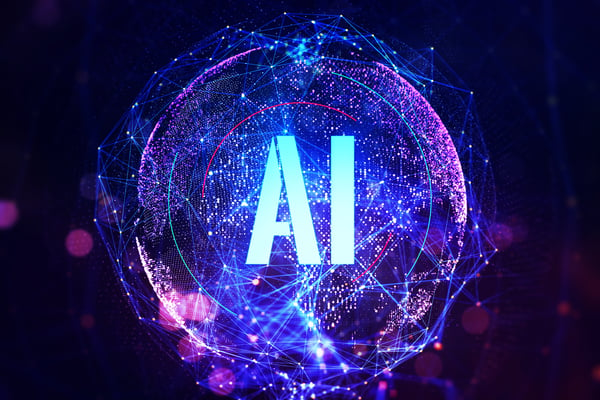 Talla's power lies in how it leverages Robotic Process Automation (RPA), which is fast becoming a way to automate repetitive tasks and free up workers to focus on what they do best. RPA has been proven to be effective and useful: research shows that half of customer support agents without AI say they spend most of their time on mundane tasks, while only a third of agents with AI say the same (Hubspot).
Demand for RPA is growing quickly, and the Robotic Process Automation industry is expected to increase to over $25 billion by 2027, with an anticipated CAGR of over 40%, according to Grandview Research.
Talla's Growth & Success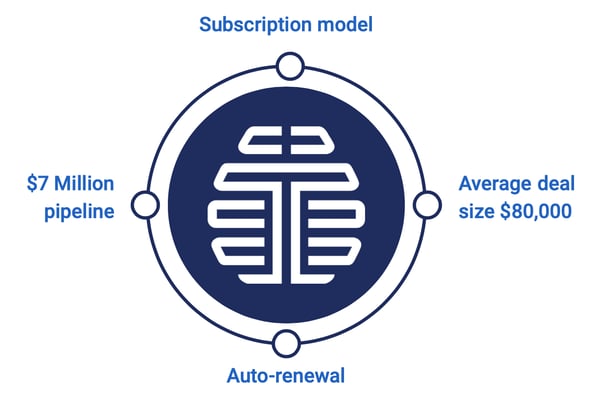 For individual companies, the decision to improve customer experience can also generate real financial returns, as businesses can grow revenues between 4% and 8% above their market when they prioritize better customer service experiences, according to Bain and Company.
Several companies have already decided to prioritize their customer experience — Talla's cutting edge AI and machine learning is currently transforming how businesses including PayPal, Mutual of Omaha, and Toast, deliver customer service. The company's strong consumer base is also bolstered by a $7 million pipeline.
How You Can Invest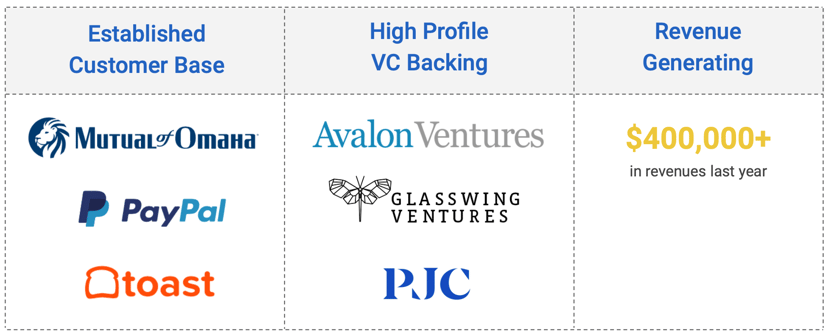 Backed by prominent VCs, including Glasswing Ventures, PJC, and Avalon Ventures, and led by a founder with multiple previous successful exits, Talla is poised to disrupt this rapidly growing industry, and change the digital customer experience. Talla is now offering anyone the chance to buy shares in their company. Whether you're a veteran angel or a first time investor, accredited or non-accredited, you can purchase shares of Talla on Netcapital today.
Interested in more information?