2020 was a uniquely difficult year for startups as Covid-19 impacted every sector. Yet the biggest problems often bring about the most innovative solutions and many entrepreneurs did what they do best: adapt. We spoke to 5 emerging, disruptive startups we work with about how they pivoted or stayed the course in the midst of a pandemic.
T2M: Focusing on New Opportunities
During the pandemic the number of mobile gamers surged globally, climbing to 2.7 billion gamers (Newzoo). By pivoting to focus on a new opportunity, mobile gaming accessory & esports company T2M was able to navigate the pandemic and grow.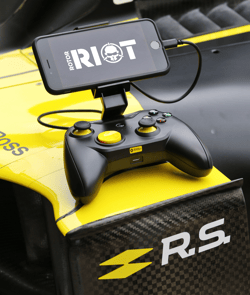 "2020 was a game of two halves for T2M – on the one hand, our distribution expansion plans were severely affected by the lock downs due to Covid-19. On the other hand, many more people were at home playing video games which had a tremendous effect on online sales. On balance, we were able to pivot correctly and capitalize on the online demand," Fraser Townley, T2M President & CEO explained.
T2M's controller is currently the #1 selling standard controller on Amazon. The product also recently launched in the top 900 Target stores in the U.S.
Yahyn: Leveraging Growth to Expand Product
Yahyn is a custom ecommerce wine marketplace that works like Shopify, but for regulated industries. The site also features an expertly curated database and upcoming AI to help wineries blend wines to match consumer preferences. As consumer behavior trended towards online shopping, the startup saw a positive impact: Yahyn's growth was 5x greater than expected. By adapting their existing product to fit the times, Yahyn was able to improve user experience and benefit a niche talent community.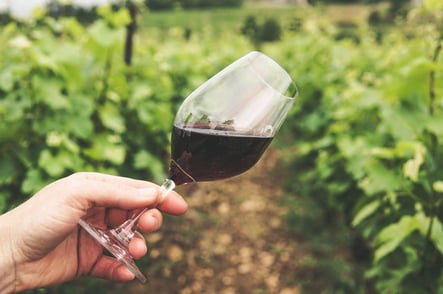 "We felt compelled to help our wine community and our customers during these uncertain times. As a response, we hired Sommeliers to run our chat service. Customers can now chat with Somm's to help find their perfect wine and Yahyn has helped displaced Somm's have meaningful employment," said Yahyn CEO Pierre Rogers.
Yahyn features custom online sommelier services in addition to their virtual wine tastings, and is positioned to continue to grow in 2021.

TrippBio: Solving New Challenges
TrippBio is unique in that they didn't adapt to the pandemic: they exist to help solve it. The biotechnology startup is repurposing existing FDA-approved drugs to treat rogue viruses, including Covid-19.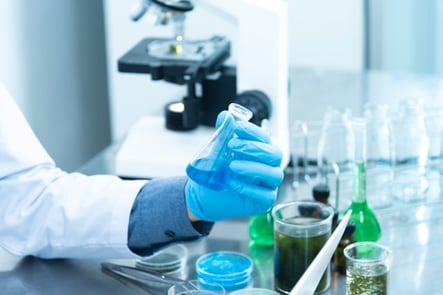 CEO Philip Young is optimistic about the company's future and impact: "As we continue developing new therapies for rogue viral and bacterial infections, our tremendous progress in 2020 has given us reason to believe that the treatments being developed by TrippBio will soon lead the way to effectively treating and preventing COVID-19."
While there are emerging preventative vaccines for Covid-19, an effective treatment is still needed. TrippBio is tackling an immediate and ongoing crisis, enabling the company to move forward with its research and development.
MustWatch: Ramping up Product Development
The MustWatch app delivers custom cross-platform TV show recommendations to users and key social data to TV networks. The startup adapted and responded to the increased market demand for their product by ramping up development.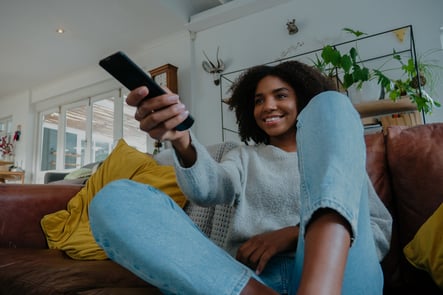 "With an uptick of free time spent at home, came an uptick in television watching...The launch of this app quickly became a more pressing matter. The way we've adapted is by picking up the pace. Our team has had to learn and iterate on the fly. Now more than ever, we are all wearing many hats," Lead Designer & Co-founder Aimee Carvalho shared.
The accelerated speed has paid off, as MustWatch recently rebranded and launched a new version of their app prototype. MustWatch also launches in the Apple App Store on Monday, 12/14.
Deuce Drone: Growing the Team & Raising Capital Online
Deuce Drone designs, builds, and operates drone delivery systems, enabling same-day deliveries for retailers. CEO Rhett Ross reflected on the effect of Covid-19 on the company: "The Covid crisis accelerated the transition [to direct home delivery]. This has increased the interest in our service and technology offerings, accelerating our need to expand our team and our access to capital"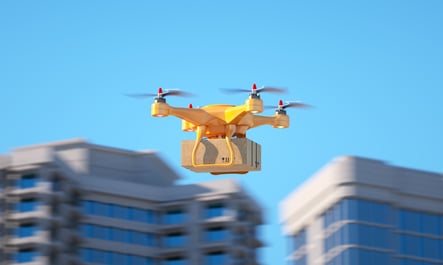 "We have successfully recruited some great talent and are looking for more... Even with the restrictions on social interaction, we have been working through Netcapital to accelerate our fundraising to meet the market opportunity," Rhett says of how the company has adapted.
Deuce Drone spent 2020 expanding not only their team, but also the retailers they work with, adding a Buffalo Wild Wings franchise to their growing list.

The pandemic has changed the way we shop, work, and live. Entrepreneurs are responding by adapting, turning challenges into new opportunities and helping us all navigate a new reality. In 2021, the Netcapital Advisors team looks forward to continuing to empower entrepreneurs who are solving problems by creating innovative solutions.