5 Industries Transformed by the Pandemic
Covid-19 has thrown the world into economic upheaval, leading to large market fluctuations and job losses. At the same time, businesses have scrambled to adapt technologies that fit a new digital reality. As industries readjust, experts are trying to gauge how these changes will affect business moving forward. CB Insights recently published an in-depth report on 24 industries that will shape the world post-Covid. Below, we take a look at 5 such industries and the ways in which our clients and partners are navigating this changing world.
Interested in learning more about private market opportunities and how ValueSetters can help your company or your portfolio? Check out our website for more information!
1: Food Delivery
In recent weeks, restaurants across America have had to temporarily close or exclusively offer take out and delivery, leading to strong growth in the food delivery industry. In March 2020 alone, Grubhub took on 20,000 new restaurants compared to its previously monthly high of 5,000 (CB Insights). However, there have been reports of the high costs that mom and pop establishments face when using delivery services such as Doordash and Ubereats. Restaurants and small businesses are beginning to show interest in substitutes such as drone delivery. We're already starting to see this, as VSTR client Deuce Drone, which helps outfit brick-and-mortar stores with personalized drone delivery systems and logistics, recently signed a deal with a Buffalo Wild Wings franchisee.
WATCH: ValueSetters client Deuce Drone successfully conducts their first test flight. You can see more here.
2: Customer Service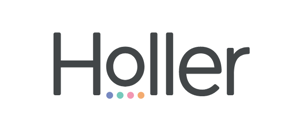 Customer service is going virtual as more business happens online due to social distancing measures. Chatbots and virtual assistants are being utilized in many industries, including healthcare and finance. The CDC uses chatbots to assist with Covid-19 screening while JPMorgan uses conversational agents to help perform administrative tasks. Many retailers are also using chatbots to supplement their social media marketing efforts (CB Insights). One of ValueSetters' portfolio companies, Holler, which suggests relevant visual content to users in online conversations, saw this in action. HBO recently partnered with Holler for their launch of HBOMax after in-person marketing events were cancelled. Additionally, matching the trend identified by CB Insights, Holler saw a 31% increase in messaging in March 2020.
3: Entertainment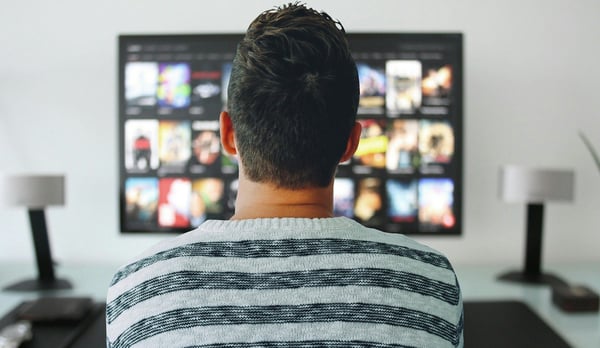 Amidst live-show cancellations and halted productions, the pandemic has pushed us further into the "age of streaming". Viewership and signup rates for streaming services have increased since the pandemic began, with Netflix adding 16 million new subscribers in the first quarter. Currently, the average person uses four streaming sites, and 38% of people have access to five or more streaming services. Due to Covid-19 social distancing, viewers are watching more content and exploring multiple streaming services. At the same time, many people may be feeling overwhelmed by available content or as bored with available offerings. ValueSetters' client Watch Party, an app that aims to give people custom tv show recommendations, is well situated to enter the growing streaming service market.
4: Gaming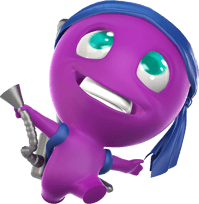 As a whole, the gaming industry is currently worth $163B, according to CB Insights' Industry Analyst Consensus. E-gaming leagues and platforms such as Twitch, an e-gaming streaming platform, have reported growth during the pandemic. Mobile gaming is also seeing a spike in usage. In March, weekly mobile downloads hit 1.2B, an all-time high. In the absence of in-person entertainment events, the gaming industry is seeing a growing demand and an increase in customers that is unlikely to stop after the pandemic, according to CB Insights. ValueSetters' portfolio company Zelgor, a developer creating interconnected mobile games for gaming newbies, is growing their team in order to launch their first app into this expanding market. Zelgor recently brought onboard a new lead engineer as well as a new creative director, Giuliana Funkhouser who previously worked for WB Games.
5: Fintech
The finance and banking industries are further embracing digital solutions and alternatives. According to CB Insights, core businesses are adopting contactless payments, and fintech startups that enable digital banking are eating into the space occupied by physical banks. As fintech usage grows, policy changes have followed. Recently, these changes concerned the use of fintech in the private investment market. In May, the SEC relaxed regulations on equity crowdfunding, which enables private companies to raise capital on online platforms such as ValueSetters' partner Netcapital. Netcapital has seen higher engagement recently, as their demo day highlighting Black founders raising capital on the platform had all-time high attendance. As more people bank and budget online, it stands to reason that investing and raising capital may also become more digital.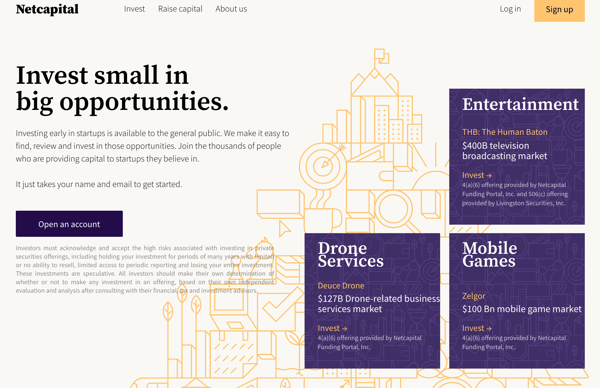 The coronavirus has already altered the behaviors of consumers and business leaders alike. We expect that change will continue as our lives, institutions, and businesses transform to accommodate a new normal.
Follow ValueSetters on Twitter, Facebook, LinkedIn, and Instagram for more updates on raising capital and equity crowdfunding.